IT'S NOT JUST ABOUT WHAT YOU WEIGH
Whether you're an athlete in training or just trying to maintain a healthy weight, this sleek scale can give you a more holistic view of your health on an easy-to-read color display.
Ready to see how much of your body is fat, muscle, bone or water? We got you.
Connecting is easy thanks to built-in Wi-Fi technology. Seeing your stats in the Garmin Connect app1 is even easier.
You can't beat having all the stats you care about in one place.
Make it a group effort with up to 16 other users.
Keep up with your goals for up to 9 months without new batteries.
Your weight can change a lot day to day. See your progress over time, and stay motivated.
Accuracy matters when it comes to your goals.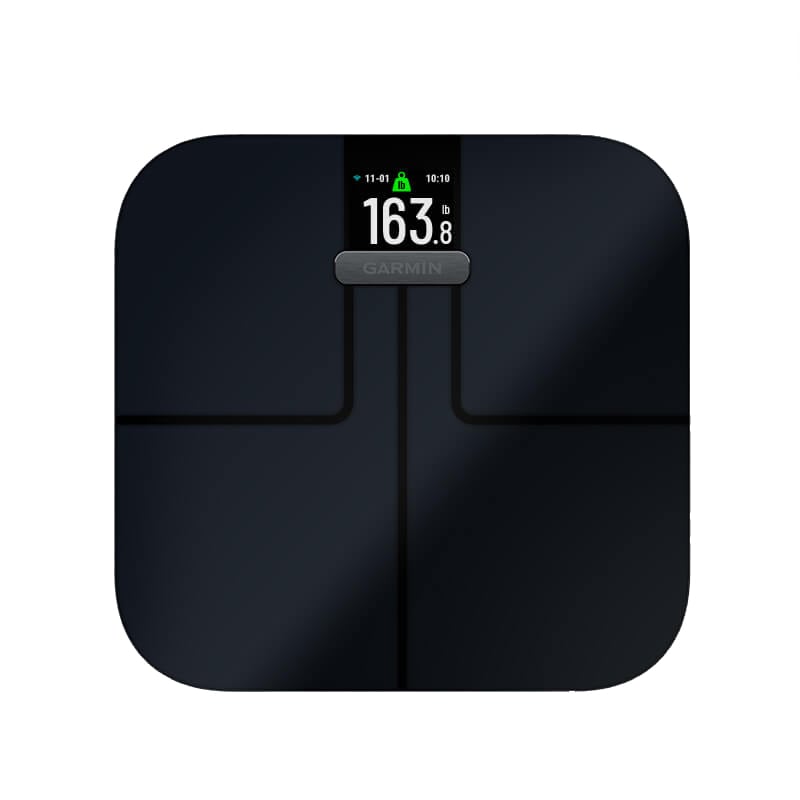 WEIGHT
View your weight in pounds, kilograms or stones and pounds. Plus, see differences between one weigh-in and another.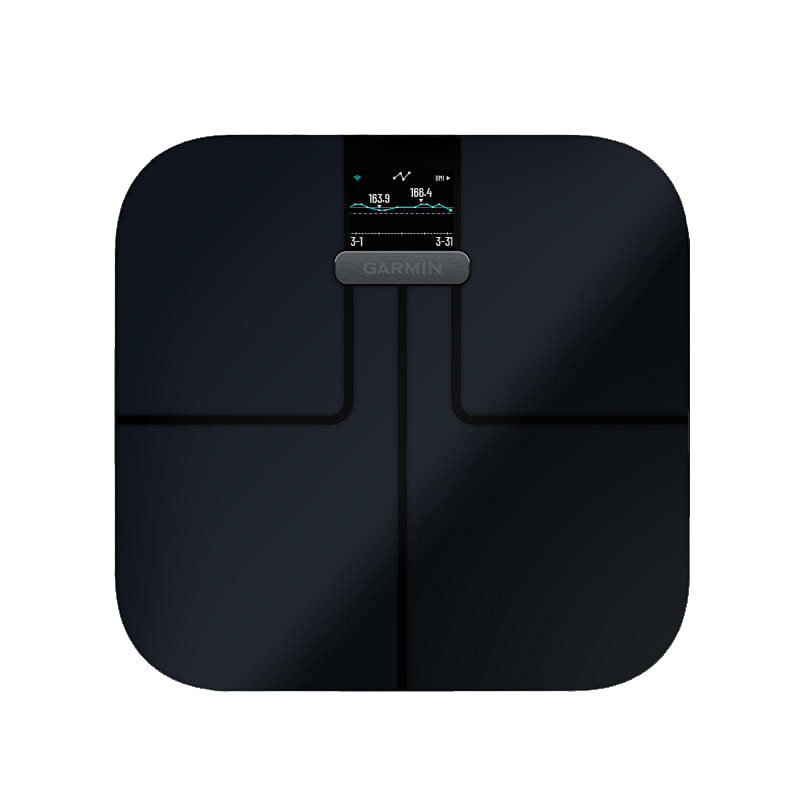 WEIGHT TREND
See how your weight has changed in the past 30 days. Track longer trends in the Garmin Connect app.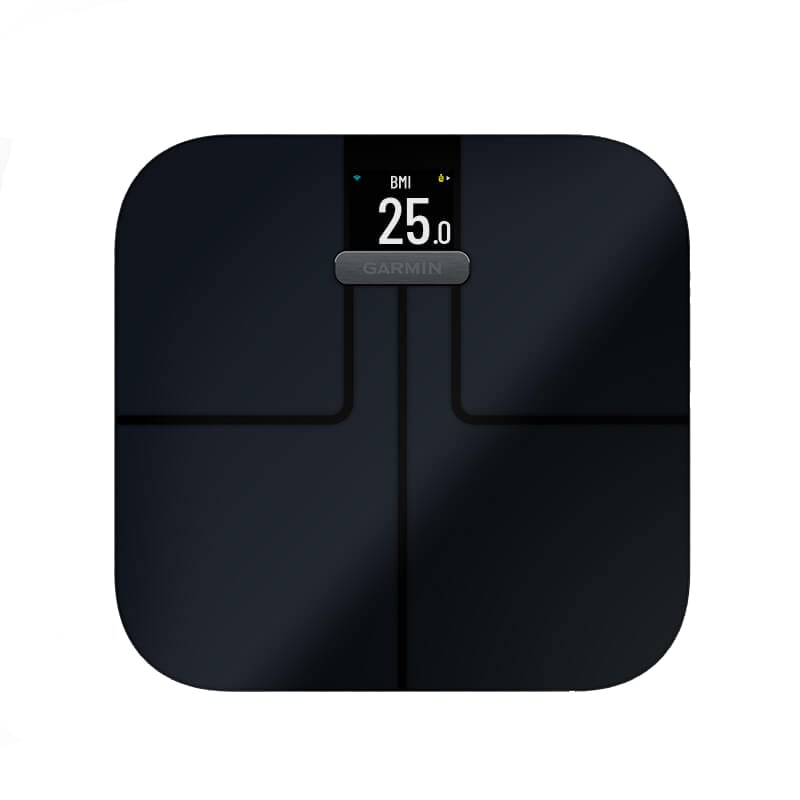 BODY MASS INDEX
Get an accurate measurement of how your mass relates to your height to see if you're in a healthy range.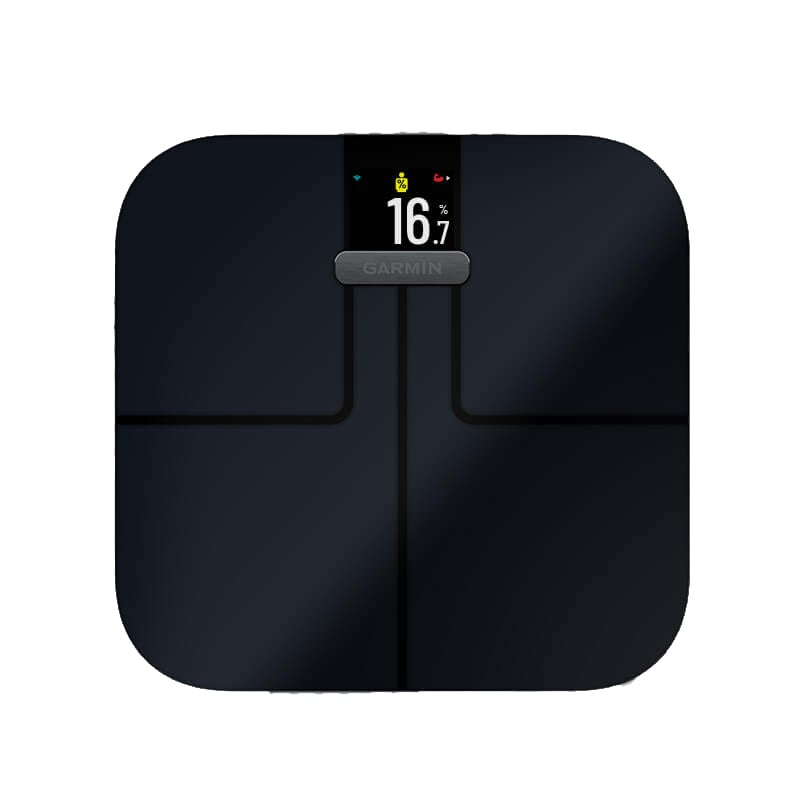 BODY FAT PERCENTAGE
Your body needs some fat to be healthy. See what percentage of your mass is made up of essential and stored fat.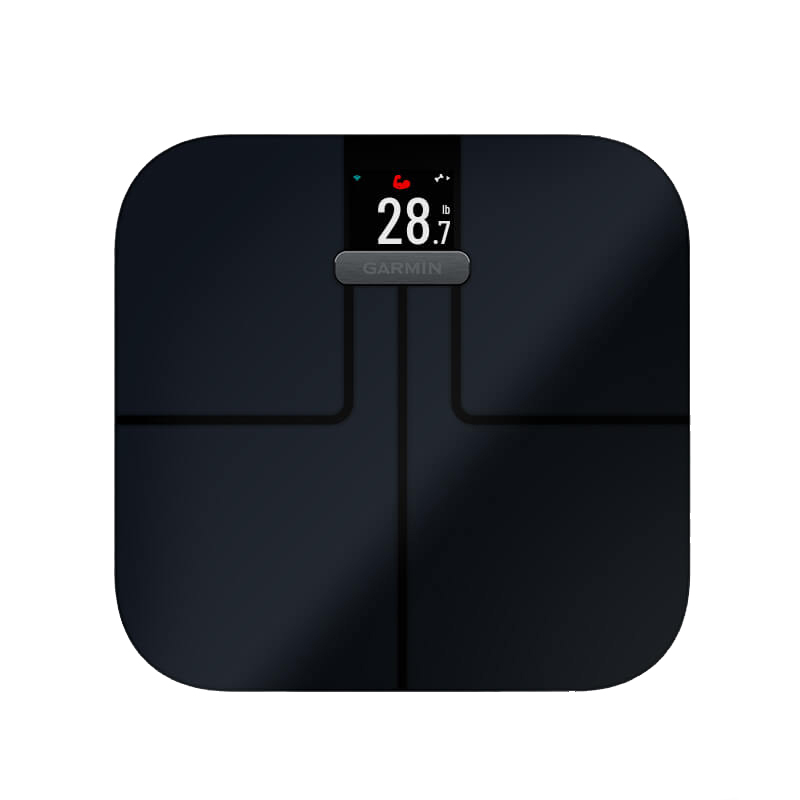 SKELETAL MUSCLE MASS
See how much skeletal muscle you have in your body, and track how much muscle you're building.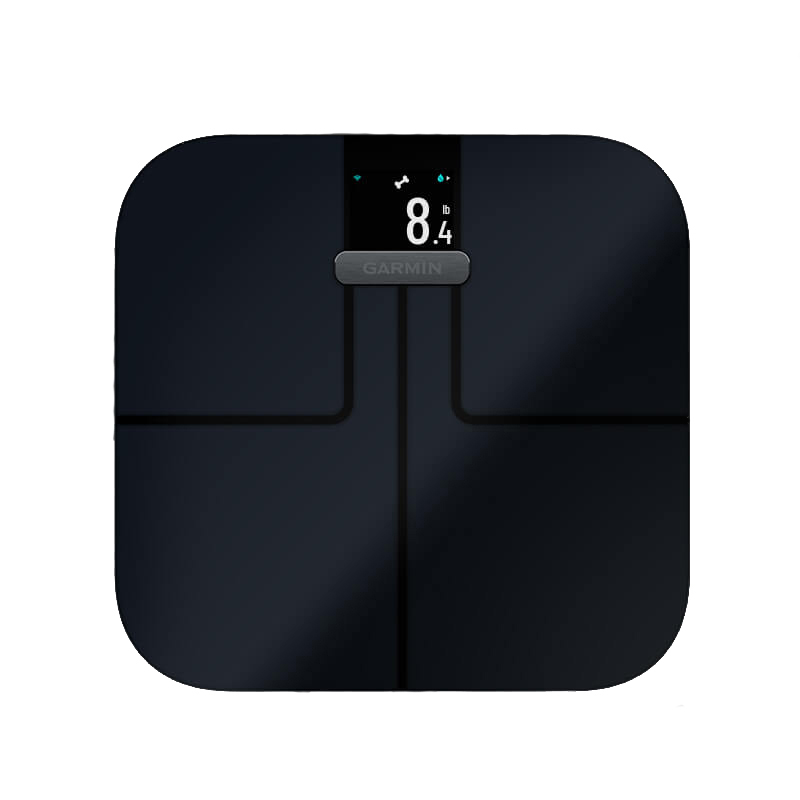 BONE MASS
See how much of your weight is bone mass.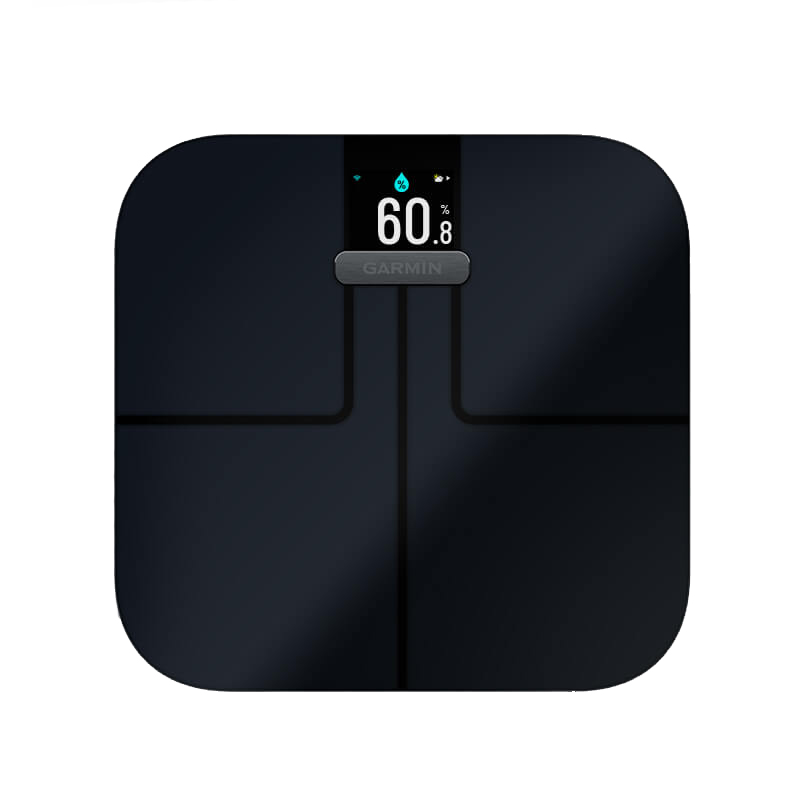 BODY WATER PERCENTAGE
See what percent of your total mass comes from fluids. It can help you see how hydrated you are.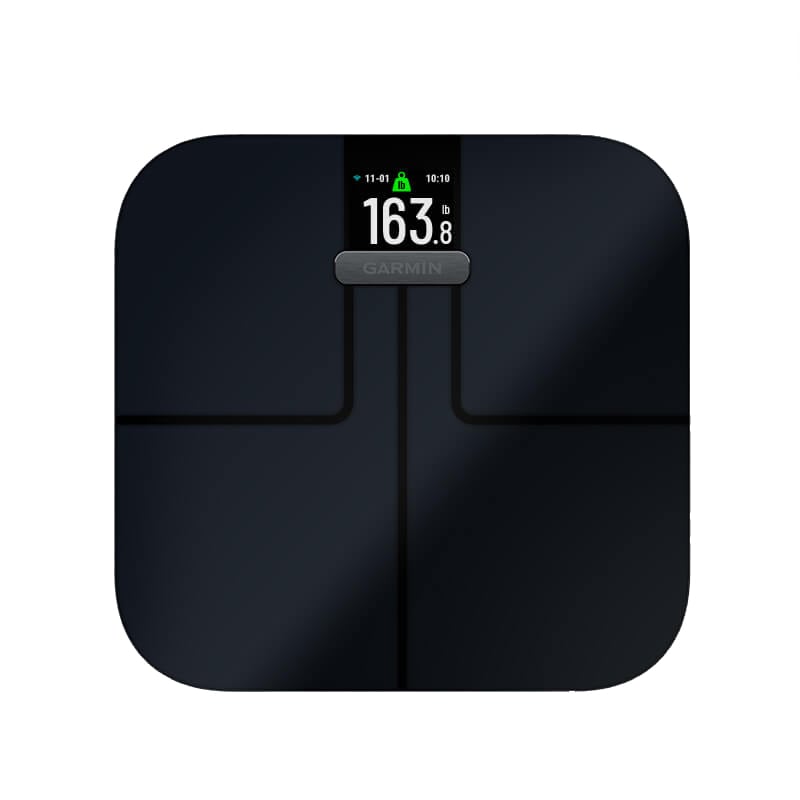 WEIGHT-ONLY OPTION
If you would like to only track your weight, you can disable any other body composition data you don't want to record.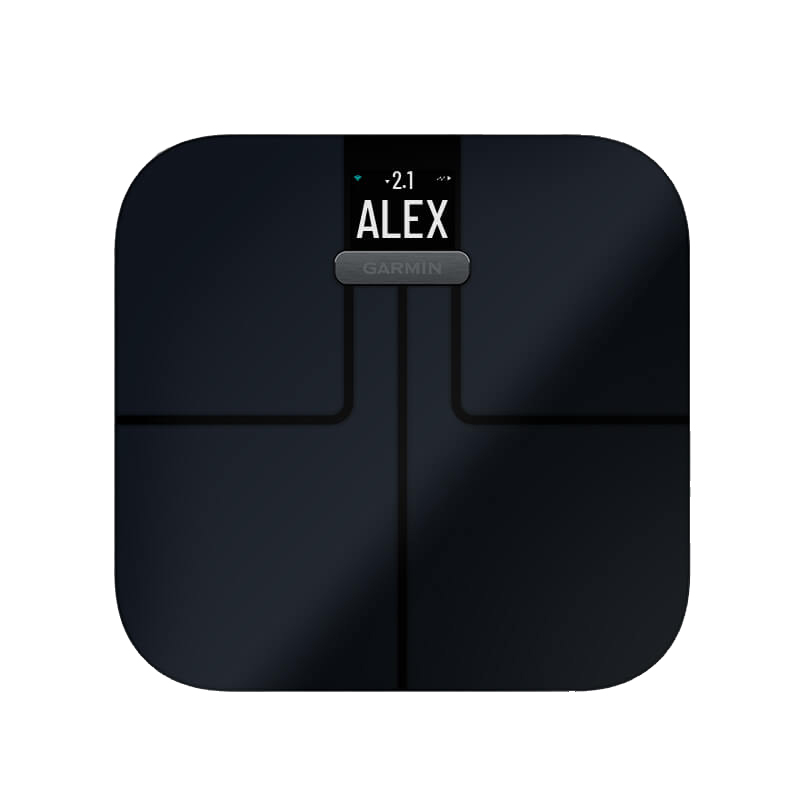 MULTIPLE DAILY WEIGH-INS
See patterns in your weight, and track how your body changes throughout the day — on the scale and in Garmin Connect.
Make a deeper connection to your health.
WI-FI CONNECTIVITY
Easily sync your stats to your Garmin Connect account via Wi-Fi connectivity.
GARMIN CONNECT APP
See your data, get trend graphs, multiple daily weights and more alongside your other wellness information.
CUSTOMIZABLE VIEW
In Garmin Connect, you can select the stats you prefer to see when you step on the scale.
Built to fit into your life.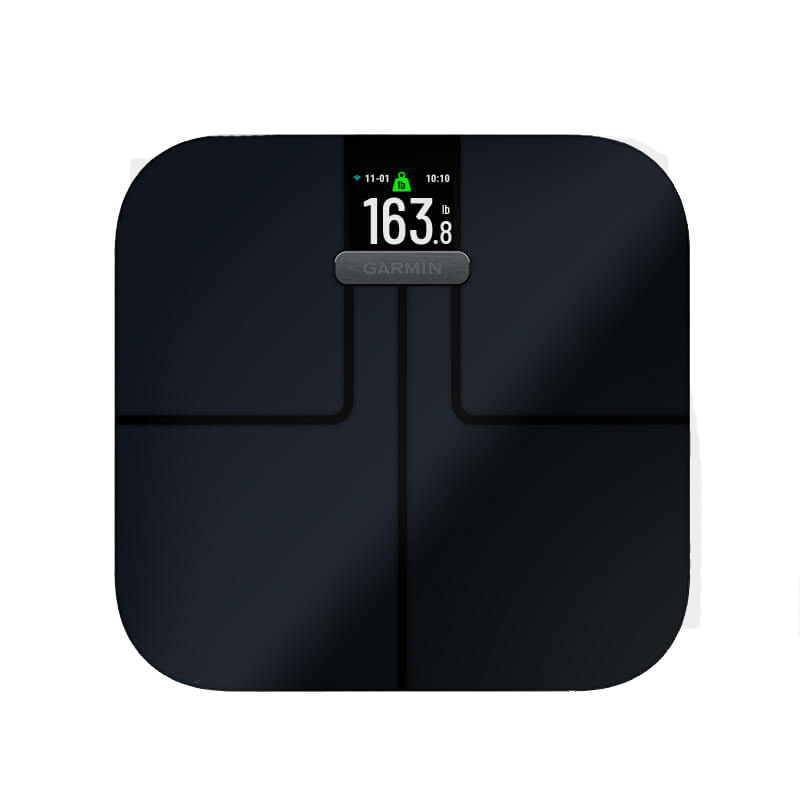 SLEEK, SMART DESIGN
See your data on a high-resolution color display, and choose from either a black or white option to complement any décor.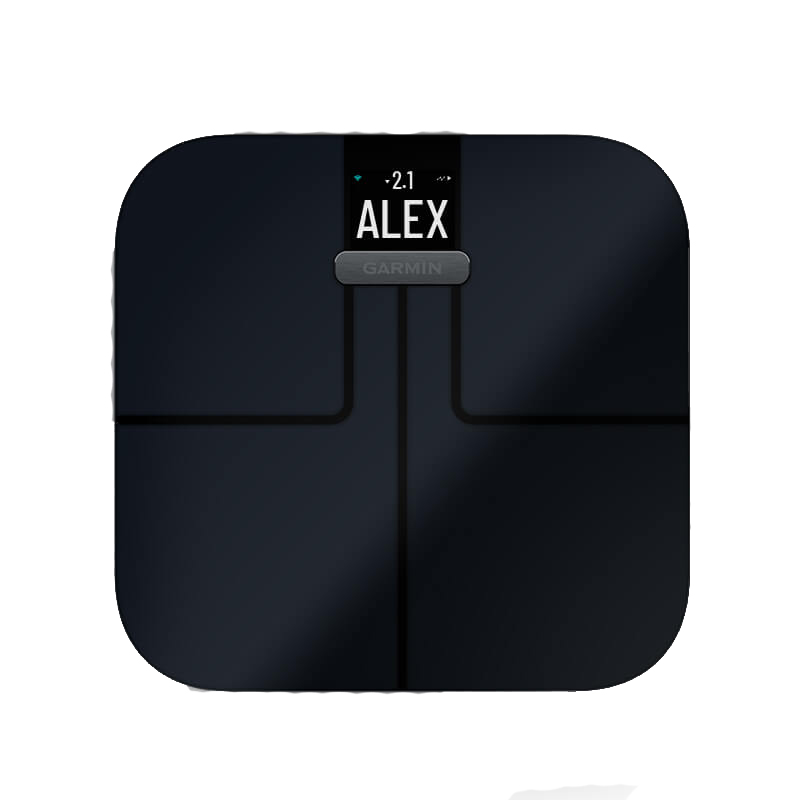 UP TO 16 USERS
Create up to 16 user profiles for family, teammates or friends to track individual goals and progress. And each user can sync and view their own stats in Garmin Connect.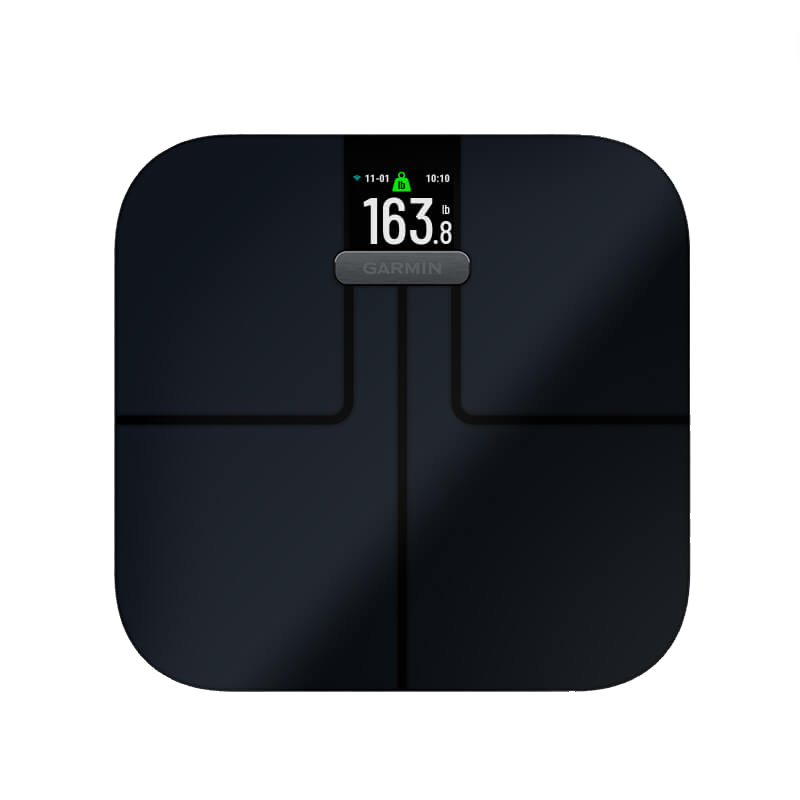 BATTERY LIFE
Track your goals for up to 9 months without changing batteries.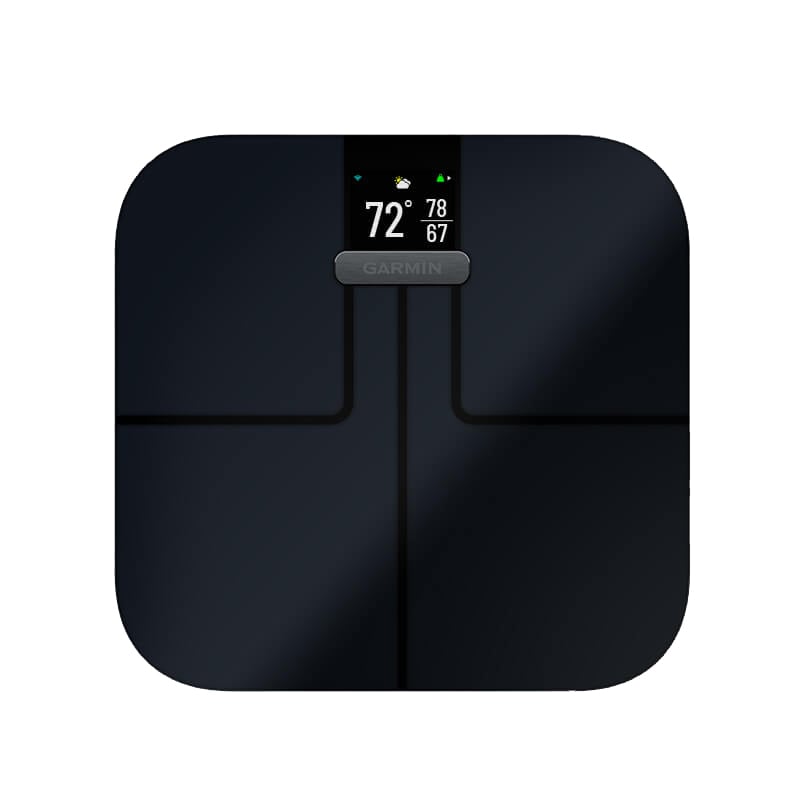 WEATHER
The handy weather widget conveniently displays today's forecast to help you plan your day2.
Seller's payment options are the following:
Cash on Delivery
Credit or Debit Card via PayMongo
GCash via PayMongo
Cash on Delivery orders P21,000 and above, please expect a message or a call from our Customer Support who will assist you in switching the payment method to bank transfer so you can continue with the purchase.
Shipping Rates
Shipping fee is free of charge until further notice. Estimate delivery times are to be used as a guide only and commence from the date of dispatch. There might be a delay in receiving your orders during sale events, special holidays, and inclement weather.
Processing of Orders
Cash on Delivery orders will be processed for 1 to 2 days after placing an order and PayMongo orders will be processed 1 to 2 days after payment confirmation.
Seller's regular delivery partner is 2GO Express and the Product(s) will be delivered to the delivery address you specify in your order.
For Same Day Delivery, our delivery partner is Borzo (Mr. Speedy) and our cut off for delivery is 2pm everyday. Orders placed after 3pm will be delivered the next day. If you have not received your order within the estimated delivery time, please contact support@navco.com.ph for assistance.
Tracking Orders
For orders shipped via 2GO, we will send you the tracking number as soon as it's available and you can track the delivery on this website:
https://supplychain.2go.com.ph/CustomerSupport/tools/tracking.asp
Order Issues
Missed deliveries: If the courier cannot reach you on the day of the delivery, the courier will leave without waiting. Contact the courier directly for a new delivery appointment or if you want to change the delivery address.
Damaged orders
If you have received your order and find that it is damaged, please check our Return Policy
In case of any damage to your delivery, Seller will contact the courier to resolve the issue as quickly as possible with as little inconvenience to you. Seller will make every effort to contact you and keep you informed of the progress of investigation and replacement.
Sold Out