SET YOUR SIGHTS ON SOMETHING GREATER
The Approach Z82 laser range finder with GPS gives you the most accurate reading on the market within 10" of the flag.
More than 41,000 preloaded courses mean that we have the one you play — and thousands of others.
The hole can't play hard to get with flag finder; lock in with a buzz.
Going dancin'. See distance to the front, middle and back of green.
Beat the wind when you know its direction and speed.
The indicator light lets them know that you're tournament legal.
There's no range finder left behind when you use Find My Garmin.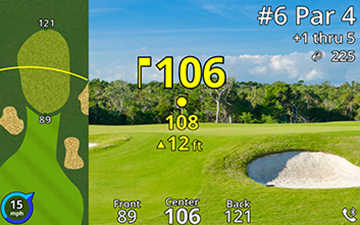 GREEN VIEW
The map overlays show the hole layout, so you know the distance to the back, middle and front of the green.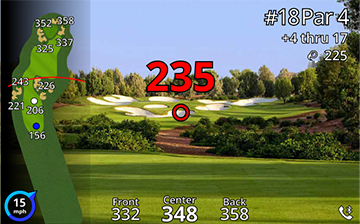 LASER RANGE ARC
The Laser Range Arc feature draws an arc on the 2-D CourseView map at the distance the laser ranged, so you can see everything in play at that distance.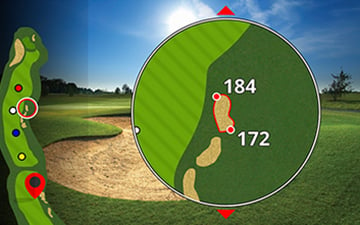 HAZARD VIEW
Quickly scroll through each hazard and layup distance on the map to see how far it is to reach each one.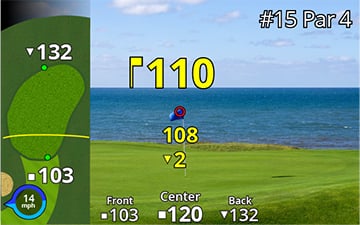 ACCOUNT FOR WIND
The range finder now displays wind speed and direction, which makes figuring out which club to use and which direction to swing much easier.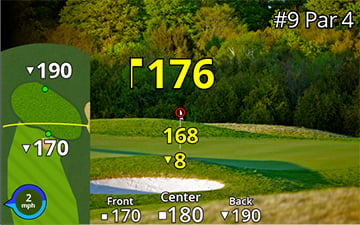 PLAYSLIKE DISTANCE
This feature adjusts yardages for uphill or downhill shots based on the change in elevation from where you are standing to the target.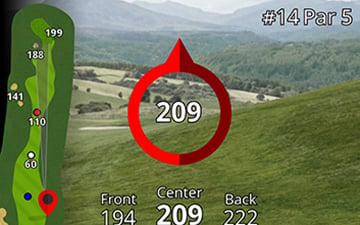 FIND THE PIN
On blind shots, the PinPointer feature will tell you the direction to the pin. So even if you can't see, you'll know where to aim.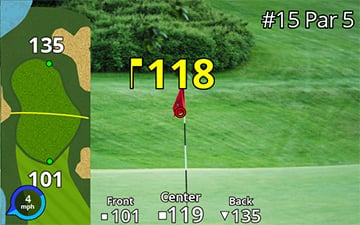 LOCK IN ON THE FLAG
Image stabilization makes it easier to find and range the flag. And when you lock in on it, vibrational feedback will let you know.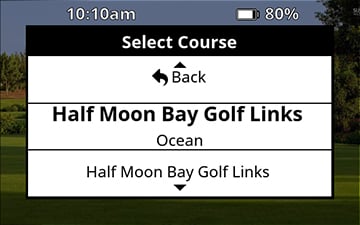 41K+ PRELOADED COURSES
Your range finder comes preloaded with more than 41,000 full-color CourseView maps from around the world.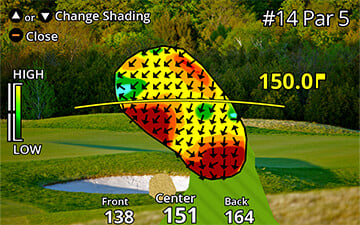 GREEN CONTOUR DATA
Plan your best approach shot, and sink your putt with Green Contour Data. With your active Garmin Golf™ app membership, you can see the slope direction of the green on select courses directly on your device.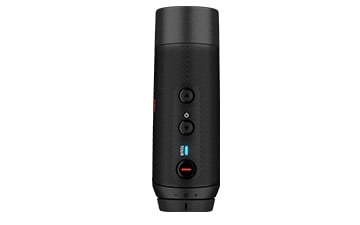 TOURNAMENT MODE
An external indicator light — which can be turned on and off — lets you and your playing partners know when you're in tournament mode.
See more detailed stats with the Garmin Golf app.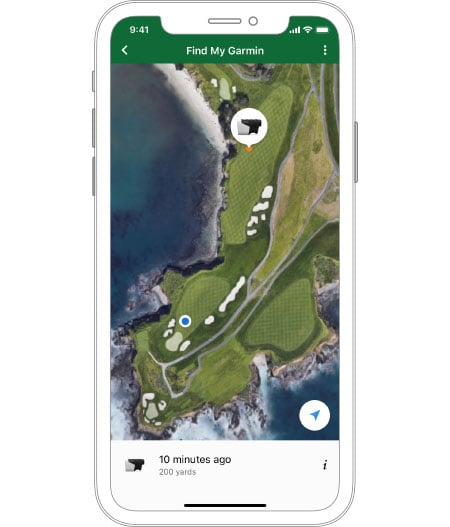 FIND MY GARMIN
If you ever accidentally leave your range finder on the course, use the Find My Garmin feature to quickly locate your device.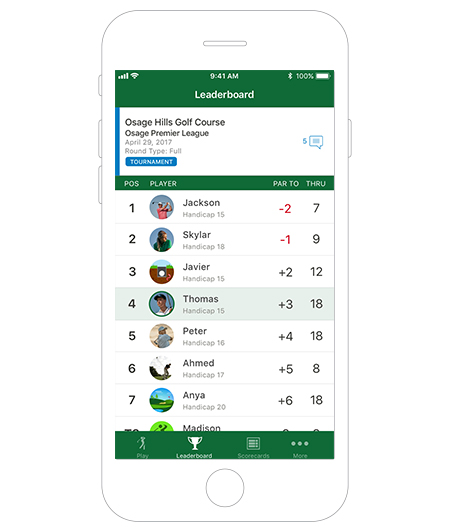 KEEP SCORE
Use the Garmin Golf app1 to keep score and participate in weekly leaderboards with friends and family.
Seller's payment options are the following:
Cash on Delivery
Credit or Debit Card via PayMongo
GCash via PayMongo
Cash on Delivery orders P21,000 and above, please expect a message or a call from our Customer Support who will assist you in switching the payment method to bank transfer so you can continue with the purchase.
Shipping Rates
Shipping fee is free of charge until further notice. Estimate delivery times are to be used as a guide only and commence from the date of dispatch. There might be a delay in receiving your orders during sale events, special holidays, and inclement weather.
Due to the damages caused by Typhoon Odette, we won't be accepting orders from the following provinces until further notice: BOHOL, CEBU, PALAWAN and SURIGAO
Processing of Orders
Cash on Delivery orders will be processed for 1 to 2 days after placing an order and PayMongo orders will be processed 1 to 2 days after payment confirmation.
Seller's regular delivery partner is 2GO Express and the Product(s) will be delivered to the delivery address you specify in your order.
For Same Day Delivery, our delivery partner is Borzo (Mr. Speedy) and our cut off for delivery is 2pm everyday. Orders placed after 3pm will be delivered the next day. If you have not received your order within the estimated delivery time, please contact support@navco.com.ph for assistance.
Tracking Orders
For orders shipped via 2GO, we will send you the tracking number as soon as it's available and you can track the delivery on this website:
https://supplychain.2go.com.ph/CustomerSupport/tools/tracking.asp
Order Issues
Missed deliveries: If the courier cannot reach you on the day of the delivery, the courier will leave without waiting. Contact the courier directly for a new delivery appointment or if you want to change the delivery address.
Damaged orders
If you have received your order and find that it is damaged, please check our Return Policy
In case of any damage to your delivery, Seller will contact the courier to resolve the issue as quickly as possible with as little inconvenience to you. Seller will make every effort to contact you and keep you informed of the progress of investigation and replacement.